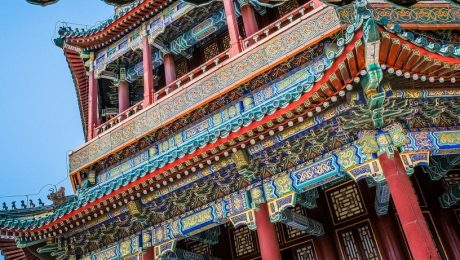 American Language Academy® is honored to announce that as of April 23, 2020, the Commission on English Language Program Accreditation (CEA) has accredited our Intensive Chinese Program Foundation Levels Introduction, 1, 2, and 3.
The Intensive Chinese Program provides Chinese language instruction to learners who wish to travel or do business in China or who wish to attend a Chinese college or university. Each Chinese course includes instruction in listening, writing, reading, speaking, and Chinese grammar.
Students who take the Intensive Chinese Program Foundation levels will develop skills in all areas of communication in Chinese, enriched by real-life language practice and cultural activities for a complete language-learning experience. Students in the foundation levels will develop skills in listening comprehension and speaking as well as in reading and writing Chinese characters. Some simulated academic tasks and academic vocabulary are introduced and developed throughout these levels in preparation of higher Chinese language levels.
Our program is available to all Chinese language learners in the United States and around the world and is offered face-to-face and online with courses beginning this fall for the Fall I 2020 session.
For more information about our Intensive Chinese Program and to apply contact us at admissions@ala.edu or +1 (336) 285-7318.