American Language Academy-Changchun, China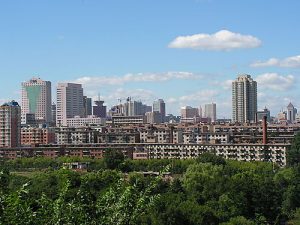 American Language Academy (ALA) has established an educational collaboration with the World Languages School (WLS) in Changchun, China, in the northeastern part of the country. The World Languages School is an institution which serves students seventeen (17) and eighteen (18) years of age who are preparing for their imminent university careers.
The ALA lead teacher onsite at WLS offers four (4) levels of instruction, Introduction through level 4, to interested students who wish to complete their English training at an ALA branch within the U.S., then go on to attend an American university or High School.
The model of instruction utilized in Changchun is designed on that which is used in all U.S. ALA branches. Classes center around instruction which integrate the four major language skills: reading, writing, listening and speaking. Also, the Changchun classes are built around constructivist learning theory, with regular implementation of the Communicative Language Teaching approach and the Task-Based Teaching approach. All instruction is given in the learner-centered approach rather than teacher-centered, which promotes the students' engagement in the learning process. Participating in this style of teaching is a new and challenging experience for the students, who nevertheless take away from the program an enhanced sense of self-confidence and self-esteem which grows from their improved language skills.
This program has been well-received since its inception in 2014, and during the Fall 1 2015 term.
ALA is very excited about working more closely with WLS in the future as this program grows and expands.