Partnership and Investor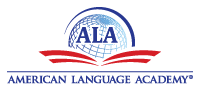 American Language Academy (ALA) is eager to sign an agreement with prospective partners to extend our market presence to introduce and deliver ALA English Language Programs. It is the main objectives of ALA to structure such an arrangement to ensure quality and control on these English programs and at the same time ensure a suitable return on investment for the partner. ALA wishes to consider all possibilities and is open to suggestions from partners for the terms and structure of the agreement.
ALA partnership opportunities may take several different forms:
Master Distributor
Exclusive regional or national territory Licensee
ALA Program Owner Operator
Open your own ALA Center and implement ALA courses offerings using your local teachers or ALA's American teachers
Integrate ALA English courses into your current institute curriculum or offerings.
Conduct ALA courses at locations outside your center
Offer customized curriculum design for specific training purposes
Official Agent/ Representative office
Provide study abroad higher education & visa advising services
Recruit students and or new partners for ALA and or their university partners
We hope you will explore these opportunities with us. Please complete and submit the following information and we will contact you by email for further discussions.