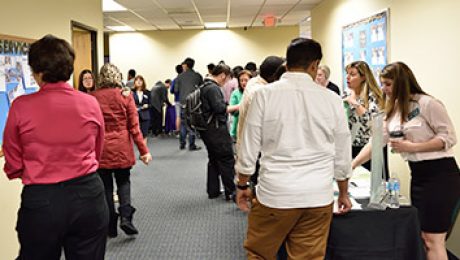 ALA is committed to preparing English language learners for life after ALA.  One way of doing this is the ALA College Fair.  ALA is partnered with several colleges and universities throughout America.  This allows ALA's international English language learners to transition from ALA into institutions of higher education, to pursue their career goals and aspirations.  ALA is now partnered with 21 colleges and universities that include Salem College, Greensboro College, ECPI, and Full Sail University among lots of others; with degrees that range from the medical industry to media arts and plenty of others.
ALA's college fair, held two or three times a year, affords English language learners the opportunity to meet with representatives from ALA's partner schools and find out more about the programs of studies offered.  English as a Second language learners can get questions answered about admission requirements (ALA certifications, ILETS scores, TOEFL scores, etc.).  ALA English language learner students can get a feel for the various academic programs that the partner schools offer and what ALA students can bring to the various partner colleges and universities to prepare for their lives after ALA and college.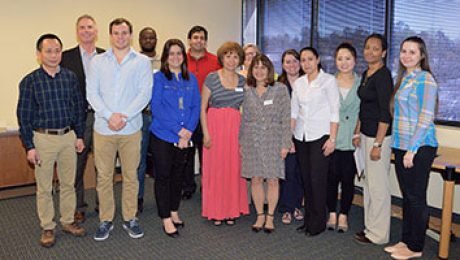 The ALA Online Leadership Team is comprised of dedicated professionals who have years of experience with English language instruction, program development, and business management. The Leadership Team ensures that English language classes offered at ALA provide the highest quality content (ESL English) using the most up-to-date innovations in English language teaching methodology and technology.  They also help maintain ALA's CEA accreditation.
ALA online English teachers all have extensive experience teaching English and all want their students to be more confident speakers, readers, writers, and listeners of the English language when they finish ALA's English program.  Our English instructors care about their students' success.  Many of ALA's English language learners stay in touch with their English teachers throughout their lives.  If you want extra practice, most of our English language instructors are available for private lessons to help you with a specific subject.
When English language learners take place in online English learning at ALA, they will:
Learn from quality English as a Second Language instructors who have many years of experience and can help you learn American English quickly.
Have the option to schedule private lessons on any English or professional subject with your English language teachers.
Stay in touch with some of your academic English instructors after you finish your English language classes at ALA and return home.