American Language Academy- Saudi Arabia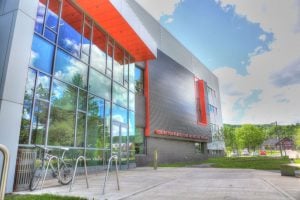 American Language Academy®- KSA is located at 6989 King Abdul Aziz Road- Al Nafel District, Riyadh, Saudi Arabia 13312-2470. The campus is housed within a beautifully renovated facility with offices and classrooms that serve female students on campus. It is easily accessible by public transportation and near restaurants, shops, and independent housing. Students also have access to nearby off campus parks, recreation, museums, entertainment venues, shopping and more.
We offer the following programs and courses:
Intensive English Program (IEP)
English for Academic Purposes (EAP)
General English Program (GEP)
Business English Program (BEP)
Customized Business and English for Specific Purposes: Nursing, Business, Finance, Legal, Pharmacy, Hospitality Management, Sales, Marketing, etc.
Test Preparation: IELTS, TOEFL, PET, CET, GRE, GMAT, and GED
Foreign Language Courses: Chinese, Spanish, Italian, French, and Dutch
ALA TESOL Practicum Program & Intensive Teacher Training EFL Program
Tutoring & Mentoring
English Camps & Tours (In the US)
Our graduates from Level 5 of the IEP or EAP will have access to ALA's over 90 US university partners that accept our Academic English Level 5 graduates with no TOEFL or IELTS score and offer conditional letters of admission to qualifying students.
Students enrolled in our programs can complete their courses of study on our physical campus in Saudi Arabia, in the US, or online. Students can easily transfer amongst campuses. Certificates earned hold the same recognition between physical campuses and online. Certificates of promotion and graduation from our programs give the same privileges (TOEFL/IELTS waiver, pathways to American universities) to students that our students in the US receive.
For more information about ALA- Saudi Arabia contact:
American Language Academy
6989 King Abdul Aziz Road- Al Nafel District, Riyadh, Saudi Arabia 13312-2470
Telephone: +1 (336) 285-7318
Email: admissions@ala.edu