US Secondary Partners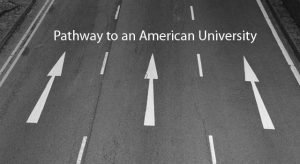 American Language Academy (ALA) offers a pathway to several prestigious private boarding and day schools across the United States for high school level students on an F-1 visa.
Global Student Exchange is a professional international study abroad organization that has over 28 years of experience and expertise in serving and assisting international students in identifying academic programs and institutions that best align with their academic needs, goals, and career paths. GSE provides support services and assistants students with their admissions and placement into their school of choice.
Schools within GSE's network will provide conditional letters of admissions (CLA) for students who meet GSE requirements and the requirements of the institution the student plans to apply for. Students who wish to apply at one of the schools listed below must submit all applications, application documents, and payments to GSE directly.
For more information about Global Student Exchange (GSE) please contact inquire@ala.edu.
Global Student Exchange Network
Private Institution
Location in United States
Website
Note
1.       Asheville Christian Academy
Swannanoa, North Carolina
http://www.ashevillechristian.org
2.       Ashley Hall
Charleston, South Carolina
www.ashleyhall.org
Girls Only
3.       Bishop Canevin High School
Pittsburgh, Pennsylvania
https://www.bishopcanevin.org
(HFICCP)
4.       Brother Rice High School
Bloomfield Hills, Michigan
www.brrice.edu
5.       Cantwell-Sacred Heart of Mary
Montebello, California
https://www.cshm.org
6.       Cardinal Wuerl North Catholic High School
Cranberry Township, Pennsylvania
http://www.cwnchs.org
(HFICCP)
7.       Clear Lake Christian School
Houston, Texas
http://clcs.tv
8.       Darlington School
Rome, Georgia
https://www.darlingtonschool.org
9.       Father Lopez Catholic High School
Daytona Beach, Florida
http://www.fatherlopez.org
10.    Hebron Academy
Hebron, Maine
www.hebronacademy.org
11.    Hilton Head Preparatory School
Hilton Head Island, South Carolina
https://www.hhprep.org
12.    Holy Family International College Preparatory Program
Pittsburgh, Pennsylvania
www.hfi-cpp.org
Boarding facility and placement management (HFICCP)
13.    Houghton Academy
Houghton, New York
http://www.houghtonacademy.org
14.    Kankakee Trinity Academy
Kankakee, Illinois
http://www.k3trinityacademy.org
15.    Lancaster Mennonite
Lancaster, Pennsylvania
https://www.lancastermennonite.org/lancaster/
16.    Mater Dei High School
Santa Ana, California
https://www.materdei.org
17.    Montverde Academy
Montverde, Florida
https://www.montverde.org/page
18.    Moore Catholic High School
Staten Island, New York
http://moorecatholichs.org
19.    Oak Hill Academy
Mouth of Wilson, Virginia
http://oak-hill.net
20.    Oak Hill School
Eugene, Oregon
http://oakhillschool.com
21.    Our Lady of the Sacred Heart High School
Coraopolis, Pennsylvania
https://www.olsh.org
(HFICCP)
22.    Padua Franciscan High School
Parma, Ohio
https://paduafranciscan.com
23.    Pennsylvania International Academy
Erie, Pennsylvania
http://www.piacademy.org
Boarding facility and placement management
24.    Providence Academy
Johnson City, Tennessee
http://www.providenceacademy.com
25.    Quad Cities Christian School
Moline, Illinois
http://qcchristianschool.org
26.    Quigley Catholic High School
Baden, Pennsylvania
http://qchs.org
(HFICCP)
27.    Saint Joseph High School
Natrona Heights, Pennsylvania
 http://saintjosephhs.com
(HFICCP)
28.    San Joaquin Memorial
Fresno, California
http://sjmhs.org
29.    South Kent School
South Kent, Connecticut
www.southkentschool.org
Boys Only
30.    Southwestern Academy
San Marino, California
www.southwesternacademy.edu
31.    Southwestern Academy
Rimrock, Arizona
www.southwesternacademy.edu
32.    St. Bernard Prep
Cullman, Alabama
https://stbernardprep.com
33.    St. Dominic Savio Catholic High School
Austin, Texas
http://www.saviochs.org
34.    St. Stanislaus
Bay St. Louis, Mississippi
http://ststan.com
35.    The Denver Waldorf School
Denver, Colorado
http://denverwaldorf.org
36.    The Gilbert School
Winsted, Connecticut
http://www.gilbertschool.org
37.    The Newman School
Boston, Massachusetts
https://www.newmanboston.org
38.    The Orme School
Mayer, Arizona
http://www.ormeschool.org
39.    Tri-State Christian School
Asbury, Iowa
http://www.tscs.org
40.    Vincentian Academy
Pittsburgh, Pennsylvania
http://vincentianacademy.org
(HFICCP)
41.    Wasatch Academy
Mt. Pleasant, Utah
http://wasatchacademy.org
42.    Western Mennonite School
Salem, Oregon
http://www.westernmennoniteschool.org