APPLY FOR A ONLINE PROGRAM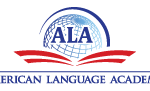 Step 1. You must READ the admissions and enrollment steps for the On Campus Admissions Process or Sky Campus Online Admissions Process (as applicable to you) before filling out the online application.
Step 2. COMPLETE all fields in the form below.
Step 3. When you have completed the application please CHECK your work, then click the SUBMIT button at the bottom once finished.
Step 4. After submitting this application, you must PAY the application fee in order for your application to be processed. Once your application has been processed an Admissions staff member will contact you regarding your admissions status and enrollment information.
Contact the Admissions Office at 336-285-7318 or admissions@ala.edu or go to ALA Online Support if you have any questions or technical difficulties.