SACM TOP 200 UNIVERSITIES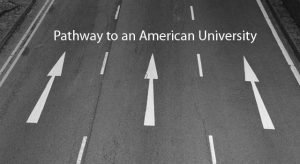 American Language Academy currently has 21 higher education partners, through direct contractual agreements and partner agencies which are on the Ministry's Agency for Scholarship Affairs of Saudi Arabia approved institutions in the fields of Life Sciences, Medicine, Pharmacy, and Health Sciences, Engineering and Computer Science, Economics and Finance Sciences, Social Sciences and Humanities, Law, and Basic Sciences.
These 21 higher education partners include: American University, Auburn University, Auburn University- Montgomery, Campbell University, Florida International University, Louisiana State University, Montana State University, State University of New York at Albany, State University of New York at Buffalo, University of California- Riverside, University of Central Florida, University of Cincinnati, University of Illinois at Chicago, University of Kansas, University of New Mexico at Albuquerque, University of South Carolina- Columbia, University of Tennessee at Knoxville, University of the Pacific, University of Rochester, University of North Texas, and Illinois Institute of Technology.
Listed are American Language Academy (ALA) direct partners and ALA's Shorelight Education (SE), ONCAMPUS (ON) and World Education Group (WeG) partner institutions by field.
_____________________________________________________________________________________
Life Sciences
Louisiana State University (SE)
University of California- Riverside (ALA)
University of Cincinnati (SE)
University of Illinois at Chicago (SE)
University of Kansas (SE)
University of Tennessee at Knoxville (WeG)
Montana State University (WeG)
University of Rochester (ON)
Medicine, Pharmacy and Health Sciences
State University of New York at Buffalo (WeG)
University of Cincinnati (SE)
University of Illinois at Chicago (SE)
University of Kansas (SE)
University of New Mexico at Albuquerque (WeG)
University of North Texas (ON)
University of Rochester (ON)
Engineering and Computer Science
Auburn University (SE)
Auburn University- Montgomery (SE)
Louisiana State University (SE)
State University of New York at Buffalo (WeG)
University of California- Riverside (ALA)
University of Kansas (SE)
University of New Mexico at Albuquerque (WeG)
University of Tennessee at Knoxville (WeG)
University of Cincinnati (SE)
University of South Carolina- Columbia (SE)
Illinois Institute of Technology (ON)
University of Rochester (ON)
Economics and Financial Sciences
American University (SE)
Louisiana State University (SE)
State University of New York at Buffalo (WeG)
State University of New York at Albany (WeG)
University of Cincinnati (SE)
University of Illinois at Chicago (SE)
University of Kansas (SE)
University of South Carolina- Columbia (SE)
University of New Mexico at Albuquerque (WeG)
University of Tennessee at Knoxville (WeG)
University of Rochester (ON)
Social Science and Humanities
State University of New York at Buffalo (WeG)
State University of New York at Albany (WeG)
University of Cincinnati (SE)
University of Illinois at Chicago (SE)
University of Kansas (SE)
University of South Carolina- Columbia (SE)
University of Tennessee at Knoxville (WeG)
University of Rochester (ON)
Law
Florida International University (SE)
Louisiana State University (SE)
State University of New York at Buffalo (WeG)
University of Cincinnati (SE)
University of Illinois at Chicago (SE)
University of Kansas (SE)
University of New Mexico at Albuquerque (WeG)
University of South Carolina- Columbia (SE)
University of Tennessee at Knoxville (WeG)
University of the Pacific (SE)
Campbell University (WeG)
Illinois Institute of Technology (ON)
Basic Sciences
Louisiana State University (SE)
State University of New York at Buffalo (WeG)
University of California- Riverside (ALA)
University of Central Florida (SE)
University of Illinois at Chicago (SE)
University of Kansas (SE)
University of New Mexico at Albuquerque (WeG)
University of Tennessee at Knoxville (WeG)
University of Rochester (ON)