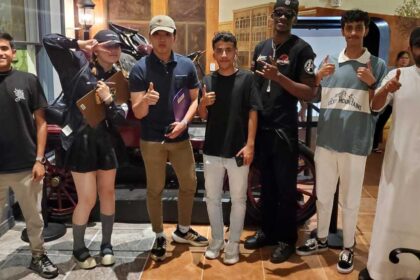 There's no substitute for taking a class to learn a language, but certain habits in your daily life will drive home the learning and allow you to practice, improve, and enjoy your gains! Follow these five tips to enjoy English more now.
Keep a vocabulary notebook
Keeping a vocabulary notebook can help expand your vocabulary and enrich your writing and speaking. Write down at least 5 new words a day. These can come from reading, listening or vocabulary lists. If you're studying for an exam, find a list of academic words to develop. If you're just learning for your own use, pick up words from the newspaper, novels or TV shows. You can even focus on specific parts of speech, like verb lists or adjective lists. And don't forget to review them! Set aside five minutes in the morning or evening to go over your new words and practice them in speech and writing!
Reading for pleasure is one of the best ways to broaden your vocabulary and think in your target language. Visit the library and look up topics that interest you, like gardening or music. The Young Adult section (YA) is a great place to find easier to read novels and nonfiction too. Ask the librarian for recommendations and be sure to tell them what kinds of books you usually enjoy reading in your own language or have read in the past. Of course, if you're at a beginning level you can check out the children's section which has many books on various topics as well as beautiful fiction and simply told fairy tales.
If you really want to get used to hearing English speakers using natural English, watch movies, TV or Youtube videos for pleasure. Don't get sucked into watching with subtitles in your own language—these will distract you from listening to the target language. On the other hand, subtitles in English can help you follow along and break down the slang native speakers are using on the screen. Better yet, watch with your host family or an English-speaking friend and then set aside some time to discuss in English about what you watched. This will allow you to use the vocabulary and expressions you learned.
In order to develop fluency in your English language writing, keep a journal in English. This will also expand your ability to think in English and talk about your daily life and the things that mean something to you. Keeping a diary is like talking about what matters, only slower. Write with a dictionary (not a translator) and look up word by word expressions or vocabulary that you're unsure of. The more you write, the easier it will be to write, and the broader your conversation topics will become.
Get out into the city a little bit and explore! Even small and medium-sized cities have many things to do, including festivals, food trucks, cafes and restaurants. Starting with festivals, there is often live music, dancing, artisan gifts from local artists, as well as food, drinks and desserts for hot weather or cold. Most cities attract a diversity of residents, so the festivals will reflect that, with arts, crafts, music and food from a variety of national traditions. Enjoy it!
Living in a foreign country, it's easy to feel like you go to class, go home, do homework and sleep, but it doesn't have to be like that. Making English part of your daily habits can expand your horizons and allow you to integrate more fully into the culture you're visiting. Keeping a vocabulary notebook, reading and watching for pleasure, keeping a diary and exploring your city will push you into an immersive experience with English that will change you and allow the language to be a permanent and rewarding part of your life.