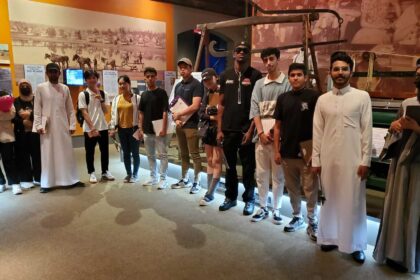 American Language Academy (ALA) is providing many types of experiential, extracurricular, social, and recreational events for students, especially as COVID-19 restrictions have eased.
During the 2022-2023 academic year ALA students have taken field trips to the Greensboro Science Center and the Downtown Greensboro History Museum. In the past ALA students have gone to the International Civil Rights Center & Museum, Greensboro Cultural Center, Greensboro Fire Department, Heritage Greens Assisted Living Facility, Guilford Battleground Military Park & Court House, and more. These kinds of trips allow students to learn about the culture and history of Greensboro, the city that most of them live in while doing their Academic English training.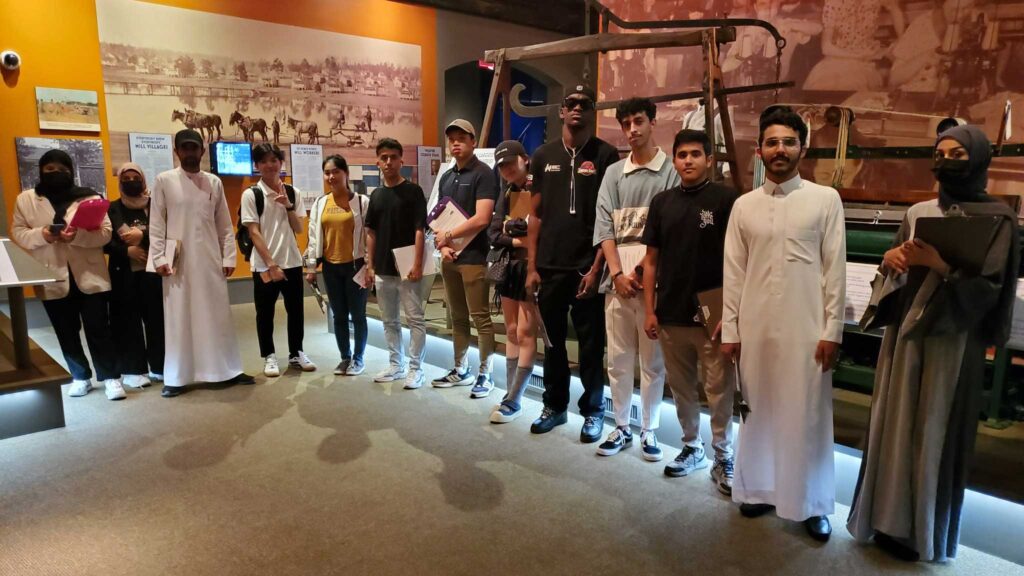 ALA also provides social activities for students. Since January 2023, ALA has hosted a Lunar New Year party, End of Ramadan party, a few student birthday celebrations, small parties during the lunch period, and a breakfast and movie morning. These social activities bring the students, faculty, and staff together as a community and facilitate friendships and English-led dialogue. These student-formed friendships have resulted in students getting together for recreational off-campus activities that include meeting up at local restaurants and arcades such as Round1 Bowling & Amusement located across the street from ALA. These activities allow for students to practice their English language and social skills on and off campus.
In addition, ALA's Program Director and Academic team are consistently monitoring local Triad events for students to attend after class and on the weekend, so that they have a variety of opportunities through which to immerse themselves in Greensboro and American culture. Some local Greensboro events have included food truck festivals, intercultural community festivals, state fairs, music and film festivals, holiday festivals, and much more. With Greensboro conveniently located in North Carolina, students can also take day trips to the beach or mountains just a few hours away on either side.
Whether on campus or off, ALA students have a wide array of experiential, extracurricular, social, and recreational activities that help them bond with other students while learning English and enjoying American culture and activities.
Contact us for more information about ALA!